As the saying goes, there's a child inside all of us. But in between the hustle and bustle of modern life, it's often buried. Experiences like FlyOver in Las Vegas, which is supremely safe but particularly thrilling, appeal to kids of all ages. Here's why a visit to FlyOver is an adventure the whole family will love.
1. The sense of flying. Thanks to moving, pivoting and lifting seats, riders have a true sensation of flying. The camera follows the path of a bird, and you follow the camera's path. Your hands wave above and feet dangle below as the ride takes off.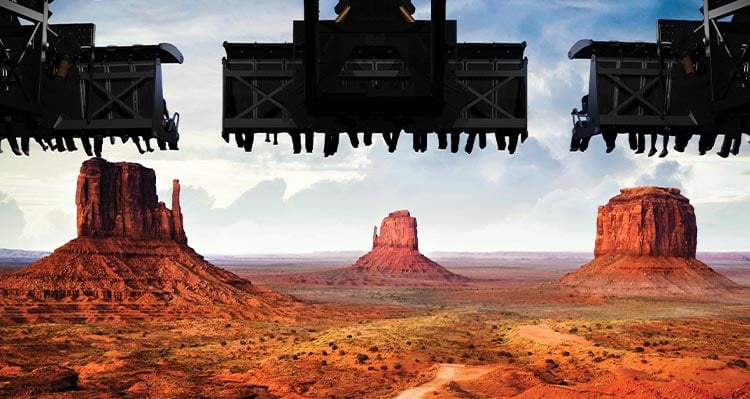 2. A new view. FlyOver gives the audience a unique view they can't get elsewhere. Even if they've been to a particular location, they've likely never seen the location from FlyOver's unique bird's-eye perspective.
3. Places they recognize. Even if they've never seen the Grand Canyon, Lake Tahoe or Zion National Park in person, kids will likely recognize and shout out the locations. Ask your kids after the ride to call out anything they know.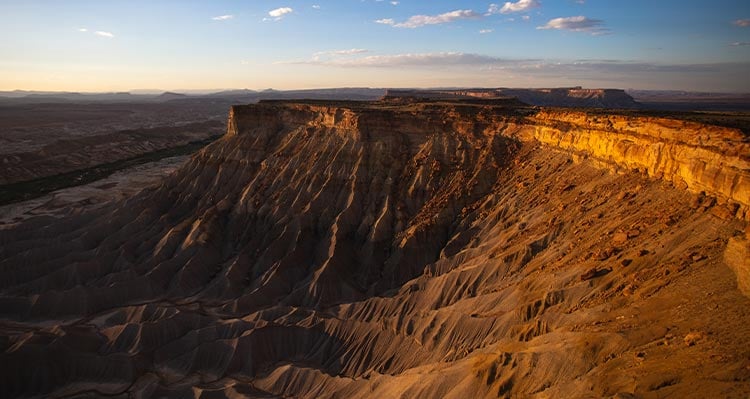 4. Extreme sports. FlyOver takes riders up close with outdoor athletes as they master their sport in spectacular places, giving kids a taste of the extreme. The Wonders of the American West film takes viewers to California's Feather Fall Lake to see a brave water skier on the lake — barefoot and in shorts — in the middle of winter.
5. Trains. Who doesn't love a train? In the Wonders of the American West film, there's a scene where an old steam engine runs along Colorado's historic Durango and Silverton Narrow Gauge Railroad. It's like a miniature train set dream come true.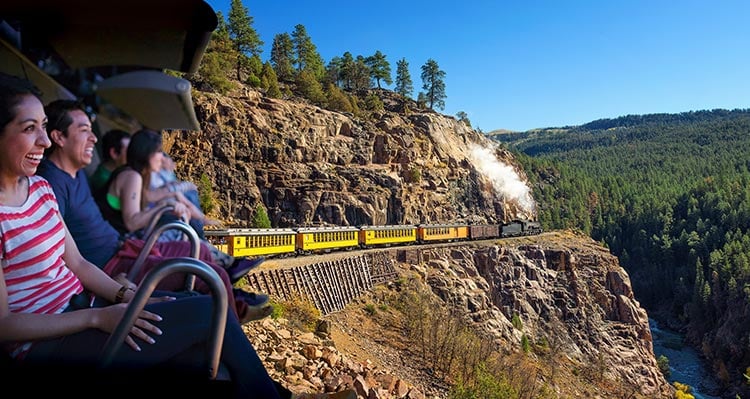 Young or young-at-heart, FlyOver is all about that childlike sense of wonder and the dream of flying to appeals to us all. Bring the kids and come check it out for yourself!